View pairs and instruments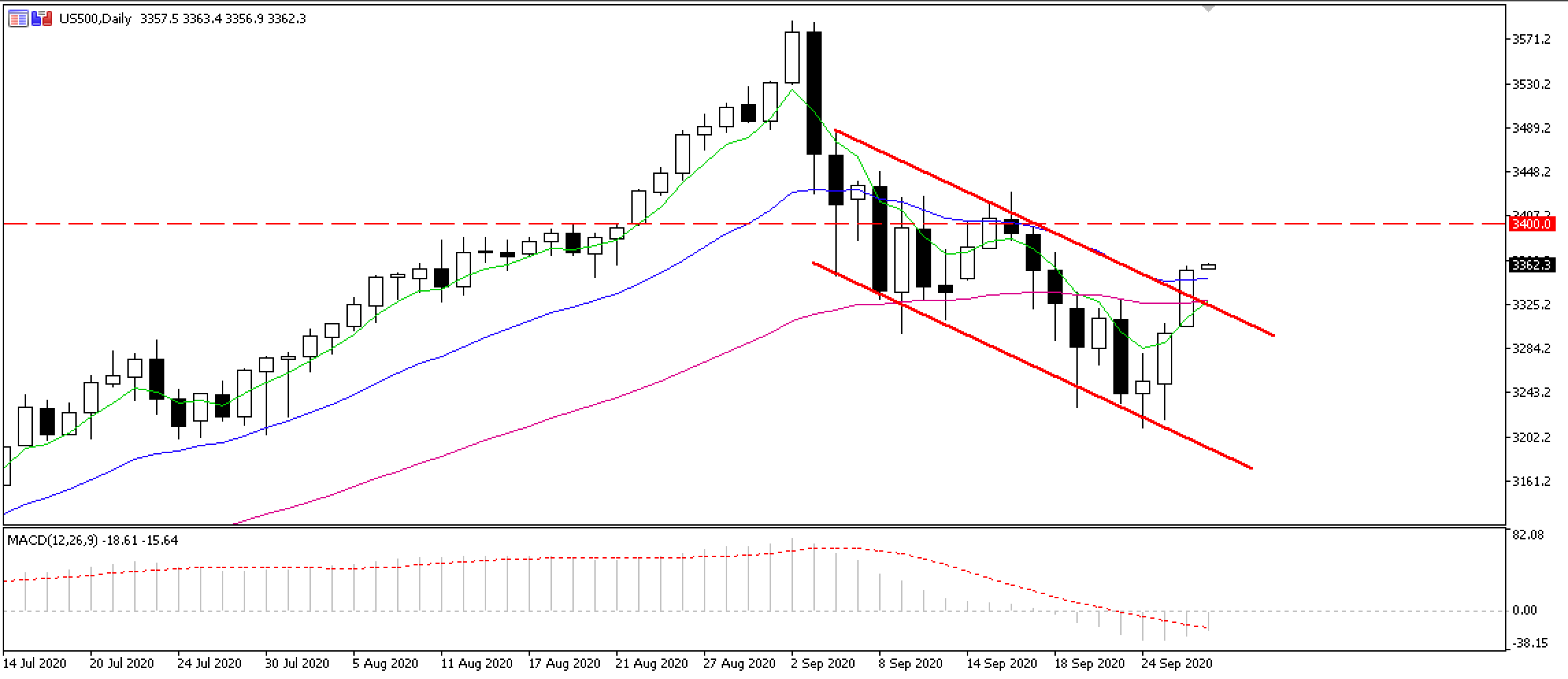 US500 breaks higher with 3400 in sight
A bullish session on Wall Street and the S&P 500 (US500) may have found its mojo again. The US500 has broken out of the September descending channel on the daily chart, after impressive breadth on the day with more than 90% of its stocks closing higher.

Price is now eyeing a move back toward the pre-COVID highs just below the 3400 handle. The bulls failed to hold this level mid-September - so is a breakout of the descending channel the conviction markets need to trade higher again? Turnover for the S&P 500 was a touch below the 30-day average in yesterday's session, so I'll be watching how price develops today and throughout the week.
But it wasn't only a break out of the descending channel, price also took out the 20-day EMA (blue), 50-EMA (purple), and 5-EMA (green) with a higher close. With the 20 and 50 getting closer to each other, the bulls will not want to see them cross over, as this would be a bearish signal of possible trend reversal.
However plenty of uncertainty persists. As the US election approaches, investors are bracing for what the possible administrations may mean for financial markets, as well as the likelihood of a contested result. Daily coronavirus cases in the US remain above 30,000 per day. The US stock market could well be in for some choppy movement over the coming weeks.

Looking more broadly across the stock market, small-cap stock index the Russell 2000 (US2000) has reached the top of its own descending channel after defending the 200MA last week, although price has not yet broken out of the bearish channel. This is one to keep an eye on - a bullish break from the small-cap index may give the US500 bulls further encouragement.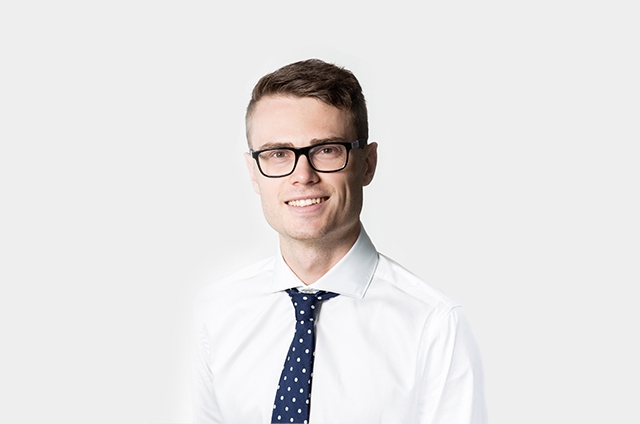 Sean MacLean
Research Strategist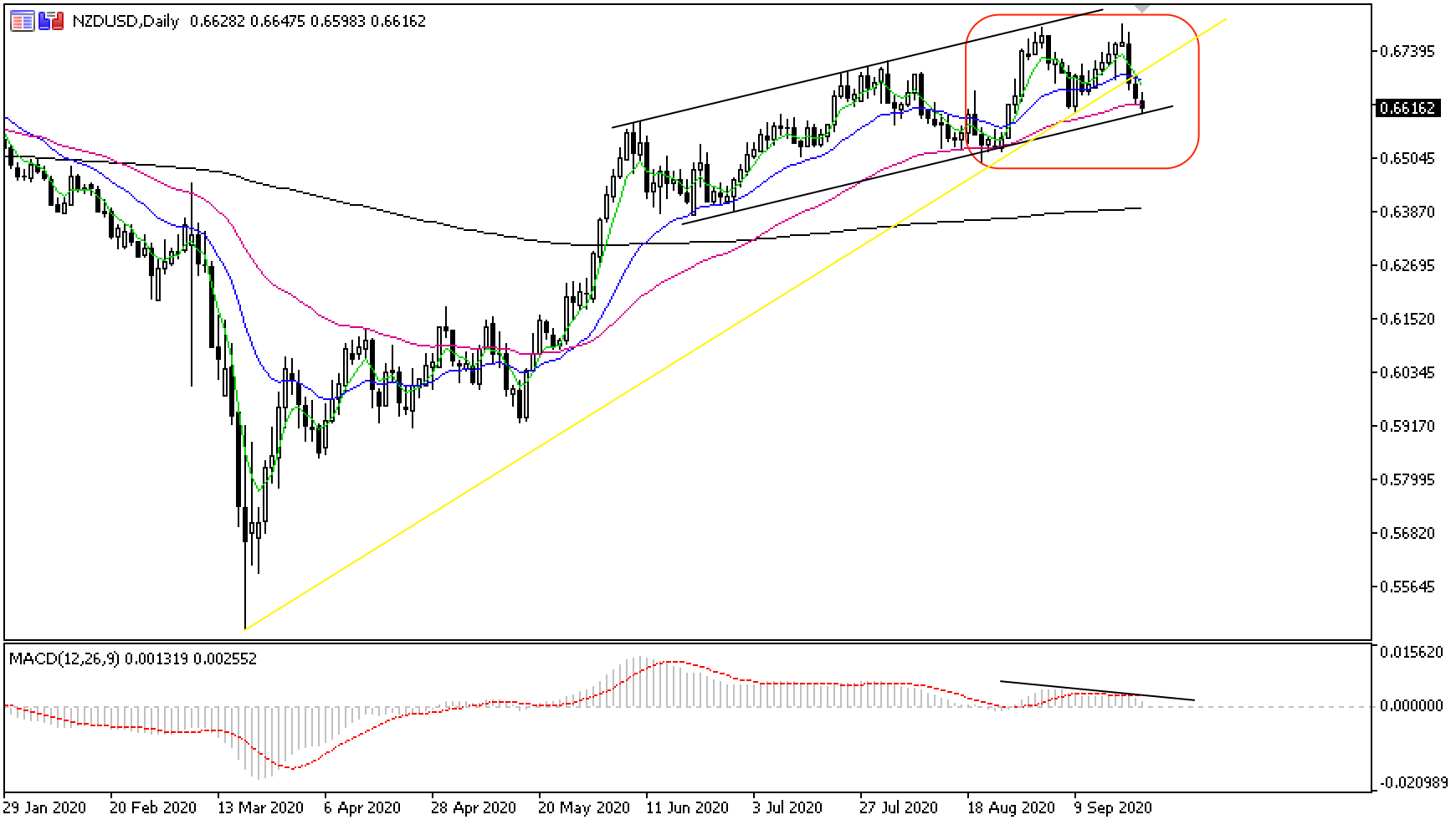 NZDUSD: Double top and bearish divergence
Bearish divergence and a double top formation threatens what has been a strong recovery for NZDUSD since its 11-year low in March. Will trend support hold or is the kiwi in for a bigger fall?

These are some big levels to break, so I'm awaiting confirmation on a daily closing basis before I take a bearish view here. I'm watching for a close below the 50-day EMA (purple) as well as the double top neckline at 0.66175. A break of the ascending channel will be further encouragement for NZD bears to take this one lower and if that happens, I'm targeting June resistance at 0.6490.

The MACD oscillator (bottom pane) reveals a lower high for the September bull run than that of August's. This is known as bearish divergence: it reveals a weakening trend and signals a possible move lower.

NZDUSD jumped from 0.6600 to 0.6647 this morning on a widely expected RBNZ decision to leave the cash rate at 0.25%, with its large scale asset purchase (LSAP) programme holding steady at a cap of NZD 100bn. Price quickly gave back most of its gains. The central bank has urged domestic banks to prepare for negative interest rates, which are expected in April 2021.
But the bigger driver here is the US dollar, which has climbed out of its multi-month range on the US dollar index (USDX) daily chart. As a fresh round of risk aversion sets in, markets have so far sought safety in the USD. Risk sensitive commodity currencies like the NZD and AUD have taken a hit in the process.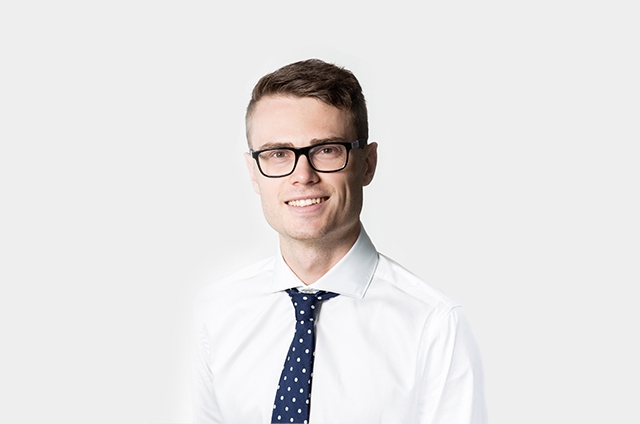 Sean MacLean
Research Strategist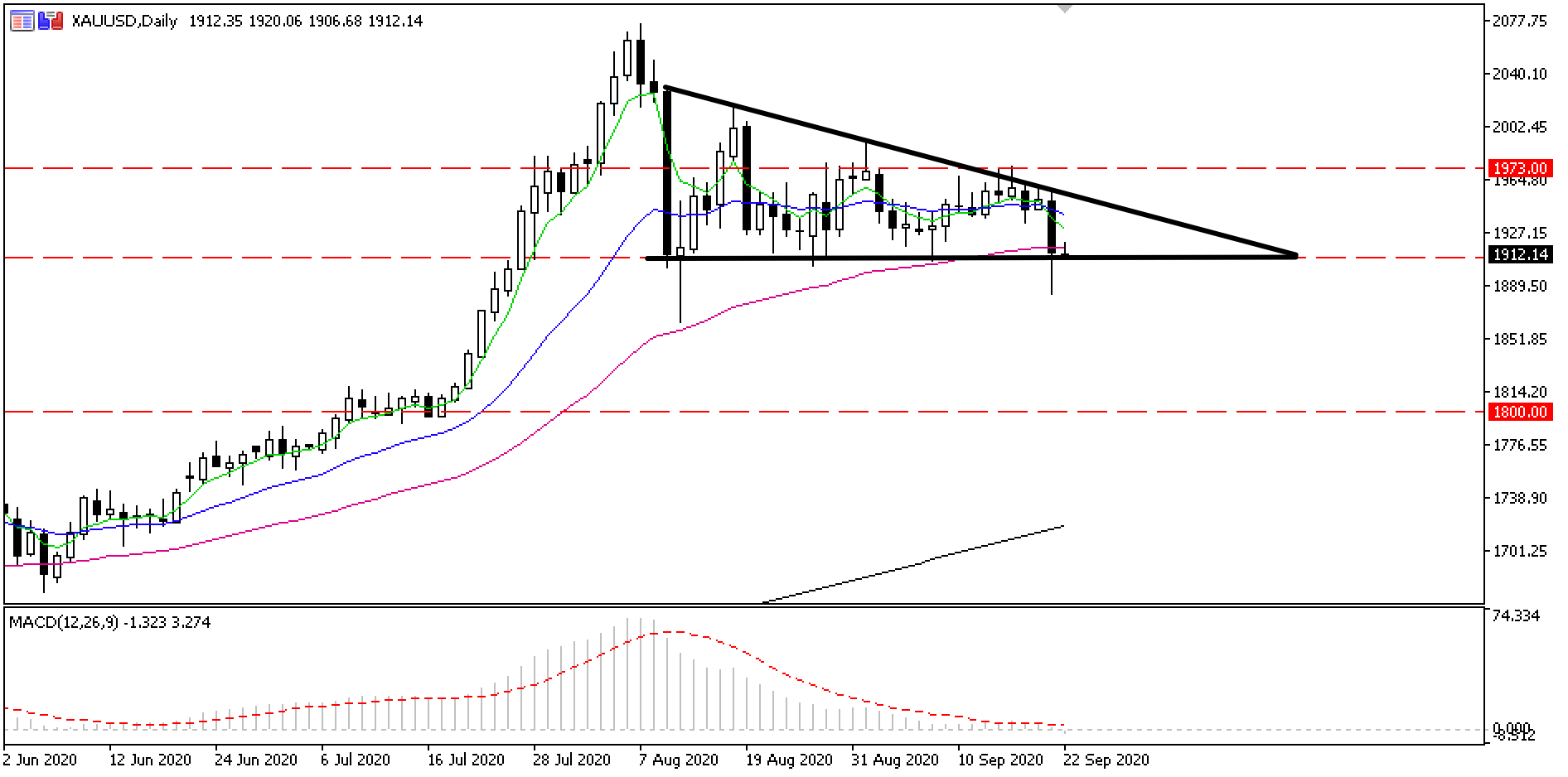 Gold hovers on support, eyeing a move lower
Gold (XAUUSD) has held mostly within a $60 range over the past few weeks between 1910 and 1970, but the range is narrowing with a descending triangle forming on the daily chart.
A risk-off day and a flight to USD safety yesterday saw a huge move lower in gold, which opened at 1949 and closed at 1912 on the day. Yet support around 1910 held once again, as it has since early August. Now that price is at the bottom of the descending triangle, it may only be a matter of time before the pattern breaks.

The fundamental outlook for gold remains bullish, think easy monetary policy, negative real treasury rates, and an uncertain recessionary backdrop. But even the gold bulls are probably wanting to see a stronger pullback - as such a move would likely increase the health of this long-term bull market.

For conviction of a move lower in the short-term, I'm looking for a daily close below 1910, which would break through the base of the descending triangle. If we enter a period of USD strength, I'd be eyeing support around 1800, but getting there would be a big move lower and remains a big if. Whereas if we see an upward break of the triangle pattern, I'm less convinced of bullish momentum here until we also see a break of 1973 resistance.
Of course gold will be driven by its usual fundamentals, but I think the likely circuit breaker here will be the US dollar.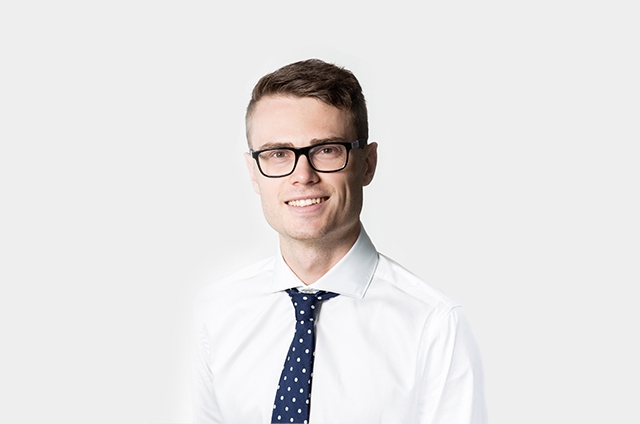 Sean MacLean
Research Strategist